October Favorites
7:58 PM
It's that time of the month again: favourites! I know everybody says this every time, but October has gone by really quickly! It's r...
It's that time of the month again: favourites! I know everybody says this every time, but October has gone by really quickly! It's really weird, because this month flew by but at the same time September seems so far away. I've been really busy with schoolwork recently, and I don't really have that many favourites. But here's the products I've been loving, I hope you enjoy!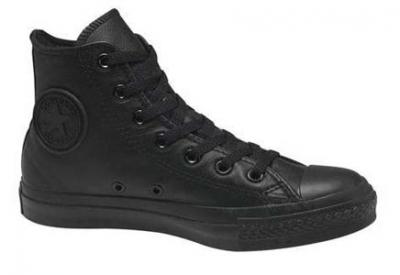 My first favourites are my Rimmel by 'Kate' lipsticks. I have two shades, both very autumnal colours. The first is in number 112, and it's a darker brownish shade. I've had this since last year, and I remember loving it last October too. The second shade, is in 03, and it's a nude-your-lips-but-better colour. I wasn't sure if to include this, because I bought it late mid-month (cheeky little haul
here
), but I've already fallen in love with it. It's just this really natural pink shade, that's easy to wear and it's really flirty and cute (it's lighter and more pink/beige than it appears in the picture, sorry!)
(Left: shade 112- Right: shade 03)
My only other makeup favourite of the month is my MAC 'mineralize skin finish' in the shade 'medium deep'. This is a really simple, light brown bronzer. It has a slight shimmer to it, so it's not ideal for contouring but it gives a really pretty 'sun-kissed' look. Now, it's honesty time. I never used to wear bronzer because, let's face it, my mornings are timed to the second. It's one of those products I never shop for and don't pay too much attention to. However I recently found this in, and I'm not ashamed to say it, my mom's makeup collection. I have now stolen it and claimed it as my own (she doesn't mind, don't worry) and I'm slowly but surely falling in love with it. In the morning I lightly dust it all over my face. I don't contour or anything like that, I just add a little colour. I've really been liking it because I think it makes such a difference and I feel as though it actually makes me look more awake and healthier.
Another thing I mentioned in my recent drugstore haul (
x
) is this 'black coconut' Yankee candle. I won't go on long because I've already spoken about it. It's just the best smelling thing. It's like warm-autumny coconut. It doesn't look like I've burnt any of it, because this is a repurchase and I still haven't used it. My old one is almost out, and not so pretty looking.
On the fashion front, I'm in love with my new shoes. They're all black leather hightop converse, and they are amazing! I don't know why I didn't have converse until now. Honestly, why? I'm not a big sneaker person, but these shoes are perfect. They're super comfortable, they go with everything, and they make any outfit (even a really simple one) look cool and edgy. AH I'M IN LOVE.
Last but not least, a random favourite. Tea. I was never a massive tea lover, yes I liked it, but didn't love it. But this month, something changed. I don't know what happened but I just can't seem to stop drinking tea. I went from maybe a cup a week, to about two or three cups everyday. I've been drinking various different types, but my favourite so far has probably been the Twinings vanilla tea. First of all it smells amazing! But it also has a nice taste. I like it because it's not too strong and (even though we never have cookies at my house) it's the perfect tea to dip cookies in.